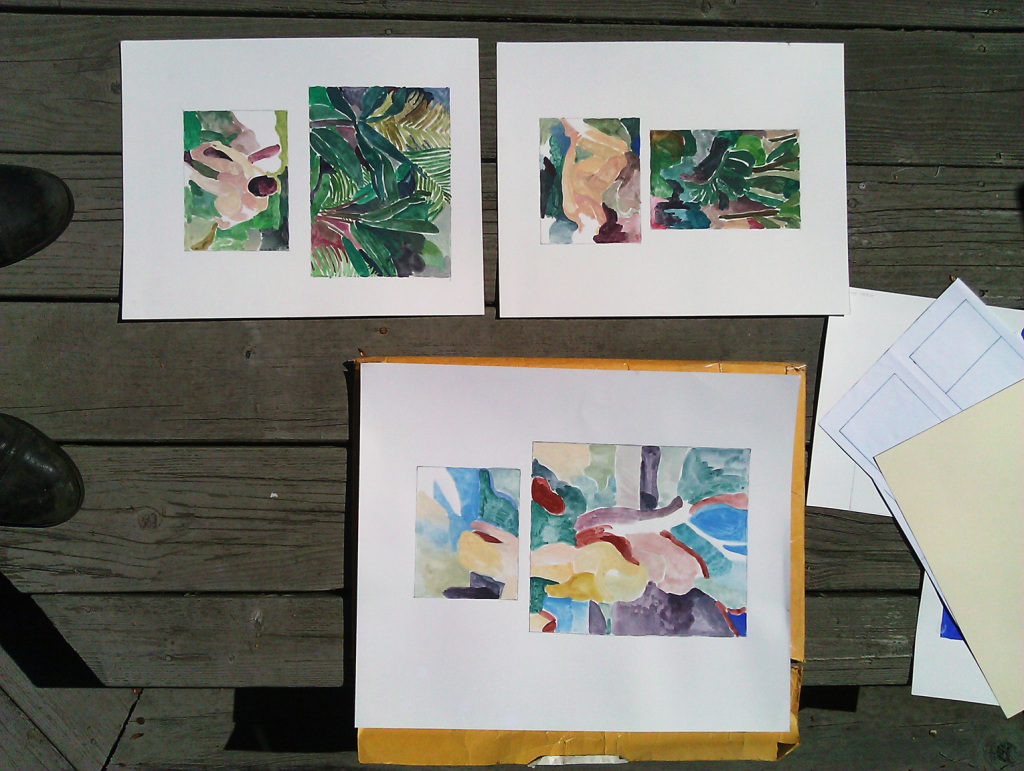 Turn-Based Press would like to invite you to meet Aidan Koch.
Turn-Based Press is hosting a chat with artist Aidan Koch while she visits Miami as a panelist at this year's Miami International Book Fair. Featured on a panel discussing Best American Comics in 2014, her work explores fragmentation and symbolism within comics and painting. At TBP, Koch will show some work and talk about her process and how it pertains to comics and how that translates into other mediums.
Aidan Koch was featured in Turn-Based Press' exhibition Tell It To My Face, recently scheduled for a second viewing at Florida Keys Community College Library/Gallery this December. She is the author/illustrator of Impressions, Field Studies, The Blonde Woman, and The Whale. She was a finalist for the 2012 Oregon Book Awards for literary arts, and a recipient of the Xeric Grant. Her Blue Period from Sonatina was selected for The Best American Comics 2014, an annual anthology that showcases the work of both established and up-and-coming contributors and highlights both fiction and nonfiction — from graphic novels, pamphlet comics, newspapers, magazines, minicomics, and the Web.
Koch was also featured in an interview with The Comics Journal that highlights her artwork and practice.