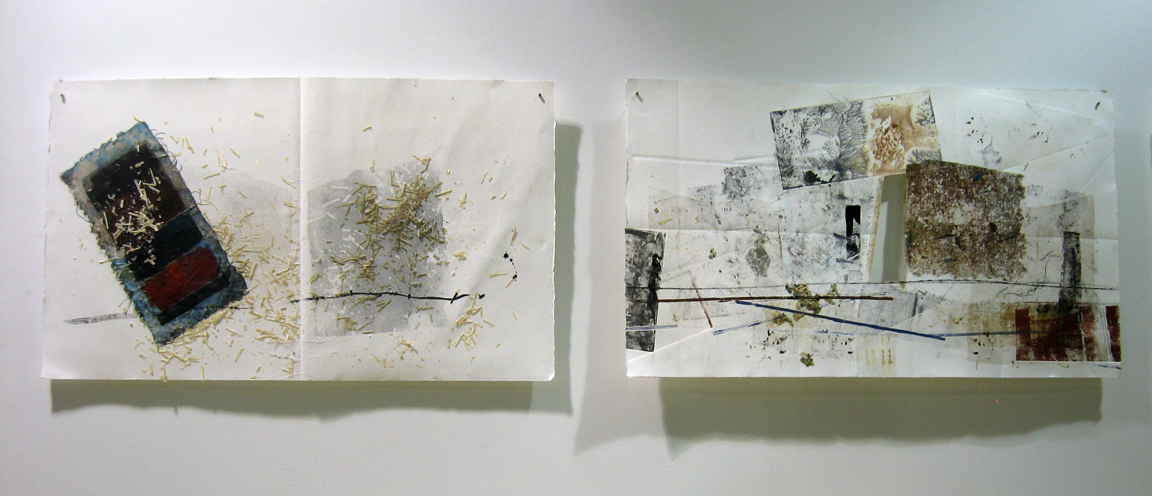 Turn-Based Press, Dimensions Variable, and Florida International University present an exhibition showcasing FIU's MFA candidates.
AdrienneRose Gionta, Andrew Horton, ARG + Yasmin Collaborative, Gardner Cole Miller, Ivan Santiago, Joe Locke, Kristin O'Neill, Nick Gilmore, Yasmin Khalaf
"It is of great use to the sailor to know the length of his line, though he cannot with it fathom all the depths of the ocean."
John Locke – An Essay Concerning Human Understanding
Change offers the false promise of progress but is rarely an upward trajectory. The landscape is one situation built upon another and the division of both becomes blurred. Place is as much a location as it is a duration. Through various practices this group of artists tries to grasp at an ever-changing present and find the conflicts that occur where a new situation begins to overtake the old. This exhibition will examine the spaces created in this flux, what is lost, and what it is to try to create something solid in a place where the ground is always shifting. The intention is neither to be a memorial to a lost place or a monument to progress, but an attempt to fathom the possibilities of place.
The works featured in Turn-Based Press, complementary to the collaborative installation in Dimensions Variable, focus on concrete compositions and abstract conceptions of place and space. Through a diverse range of processes including painting, printing, sewing, and digital media these artists reproduce and re-imagine the various locales and environments suggested by the images and materials central to each work. Tensions between familiar places and unknowable spaces arise in the photographic urban cityscapes of Ivan Santiago as well as the collaboration between Yasmin Khalaf and AdrienneRose Gionta whose uncanny domestic interiors are imagined and explored through painting and digital reproduction. Zines by Joe Locke "highlight the affect of place" through the obsolescence of photocopy reproduction. Nick Gilmore's abstract landscapes destabilize the conventional process of printmaking by thrusting the paper's two-dimensional surface into a three-dimensional space. Gardner Cole Miller's work in fiber and tarpaulin subvert the traditional, repetitive process of quilting while drawing material inspiration from the historic narratives associated with the places they inhabit.
Fathoms opens March 7, 2014, from 7 – 10 PM and will be on-view through April 12, 2014.
The March 7th opening will include a performance by Bobby Flan, from 8 – 11 PM.
Information about the artists:
AdrienneRose Gionta (b. Brooklyn, NY) works across diverse media often engaging computer based practices and conceptual subject matter. She examines para-feminist dialogues and existential conundrums through video games and social media. Her work can currently be seen in I Think It's In My Head at Girls Club and Abracadabra at The Art & Culture Center of Hollywood. She has previously exhibited at David Castillo Gallery, The 6th Street Container and Locust Projects and will have her first solo museum exhibition at the Frost Museum this spring. Gionta's work is included in several private collections including the Francie Bishop Good + David Horvitz collection.
Andrew Horton (b. Miami, FL) is a mixed-practice artist. His work is concerned with phenomenology and seeks to be constantly elusive. His work has been show at Dorsch Gallery, Leonard Tachmes Gallery, and Scope Art Fair and is in the collection of the Patricia & Phillip Frost Art Museum.
Bobby Flan (b. Brooksville, FL.) is an artist who investigates the formal ties between sound and the movement of bodies. Working across sonic disciplines—including but never limited to: techno, shallow house, post-punk, and IDM (Imbecilic Dance Music)—Flan composes works that negotiate the canon of electronic music by way of ransom. His work has been shown at Bas Fisher Invitational, General Practice, Churchill's Pub, and a tiny, unnamed bar in San Luis Potosi, Mexico, among others.
Gardner Cole Miller produces fiber-based quilting projects that draw inspiration from histories of conquest and expansion, seeking to examine continuities and discrepancies between pasts and present. Through a combination of traditional techniques and unconventional materials, crafted narratives attempt to connect times, places, and peoples.
Ivan Santiago (b. Miami, FL) received his Bachelors in Fine Arts in Photography and is currently working on his Masters in Fine Arts in Photography and Time-Based Media from Florida International University. He uses the sharp reality of photography and video to draw intimate observation of the urban landscape. The plain beauty of a common or ignored space is favored over the archetypical "scenic" landscape. He has been included in shows at The 6th Street Container, The Martin Z. Margulies Collection, The Art & Culture Center of Hollywood, Daniel Azoulay Gallery, Objex Art Space among others.
Joe Locke is an artist whom through photography and raw materials creates visual arrangements that challenge the narrative nature inherent in the photographic object. By downplaying the narrative he is able to highlight the affect of place in his representations.
Kristin O'Neill (b. Key West, FL) is an artist that is exploring the unification of marine forms and man-made material to explore her identity. She is examining personal relationships with marine culture and her upbringing on an island-based environment such as her living, environmental and social conditions.
Nick Gilmore (b. Mobile, AL) is interested in concepts of entropy, landscape, and the sublime. Combining elements of printmaking, sculpture, and painting, his artwork emphasizes materials and process, while teetering between metaphor and pure abstraction. He has shown locally at Locust Projects, The 6th St. Container, and Turn-Based Press.
Yasmin Khalaf works with painting and drawing materials to explore uninhabited spaces that evoke a psychological affect. Her works have been exhibited at the 6th Street Container, Audrey Love Gallery at the Bakehouse Art Complex, and the Patricia and Phillip Frost Art Museum.