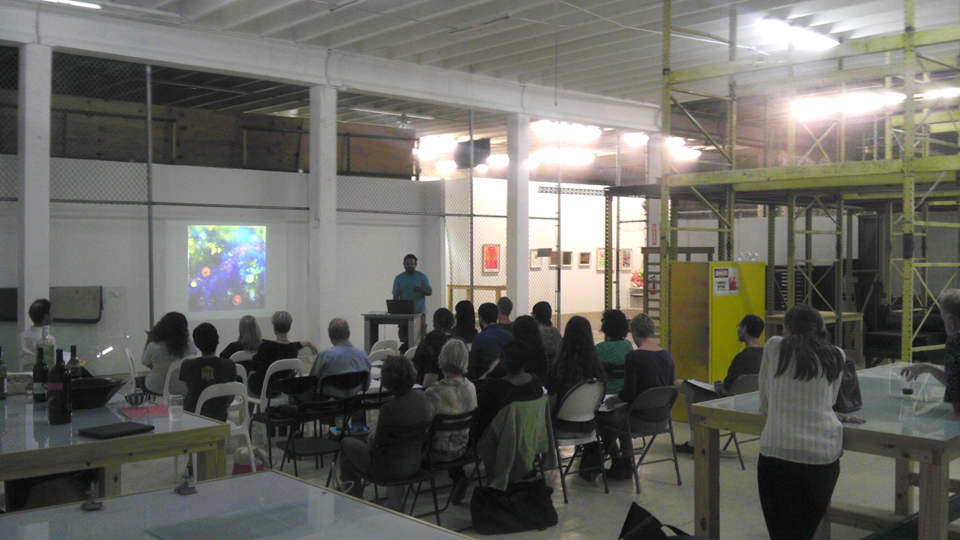 Since 2009, artists and writers have been coming together to create a broadsheet edition for a project called Sweat. One of the portfolios produced in the course of this project is in the collection of the Jaffee Center for Book Arts at the Florida Atlantic University library, and an exhibition of the works was shown in 2012 at the Miami-Dade College Wolfson Campus Centre Gallery.
This upcoming Fall 2014, another exhibition will be held at the Freedom Tower–now the Miami-Dade College Museum of Art and Design–of new editions created for the project. Last night at Turn-Based Press, we had a meet and greet event to introduce visual artists and writers to each other.
Turn-Based Press will continue to support the production of the Sweat Broadsheet project in ways that we'll announce soon.