Turn-Based Press opened a show of works-on-paper and book arts in our exhibition space on May 3rd, 2013. The show is on view through June 15, 2013 and include works by: Warren Craghead, Denise Delgado, Antonio Fernandez, Adler Guerrier, Sabetty Patterson, Rob Stephens, Kari Snyder, Jonathan Thomas, Carol Todaro and Peter Borrebach, and Javier Torres.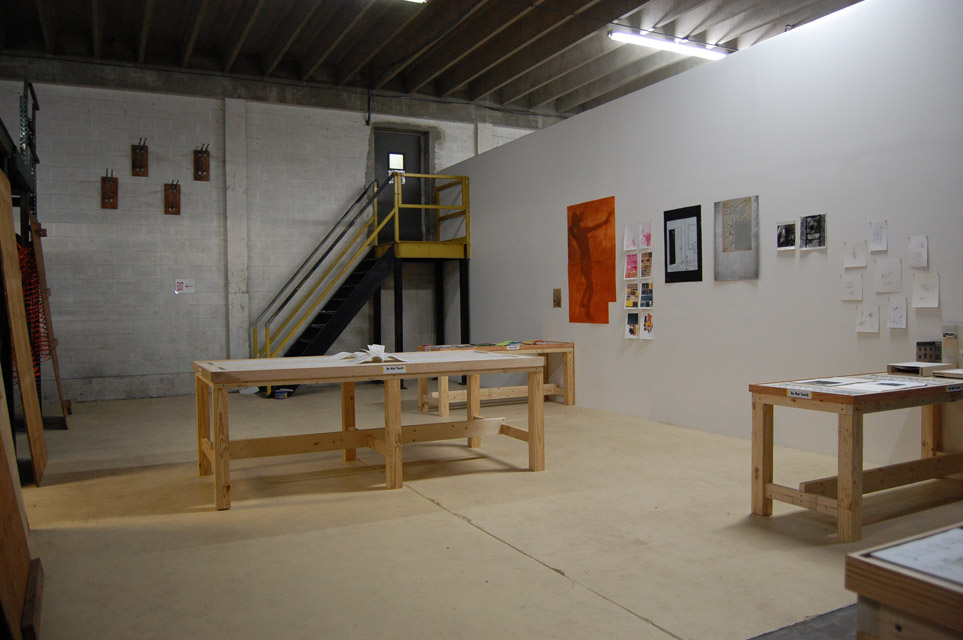 The show has some wonderful pieces, and I hope that everyone enjoys it as much as I do.
Books, sequencing, pagination, text and the absence thereof are a theme which runs throughout the works.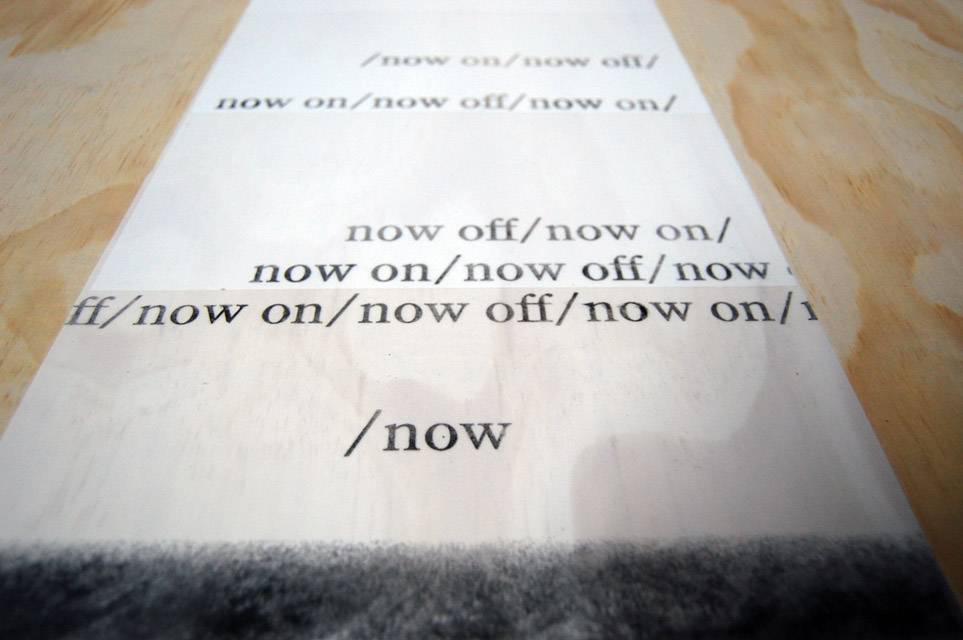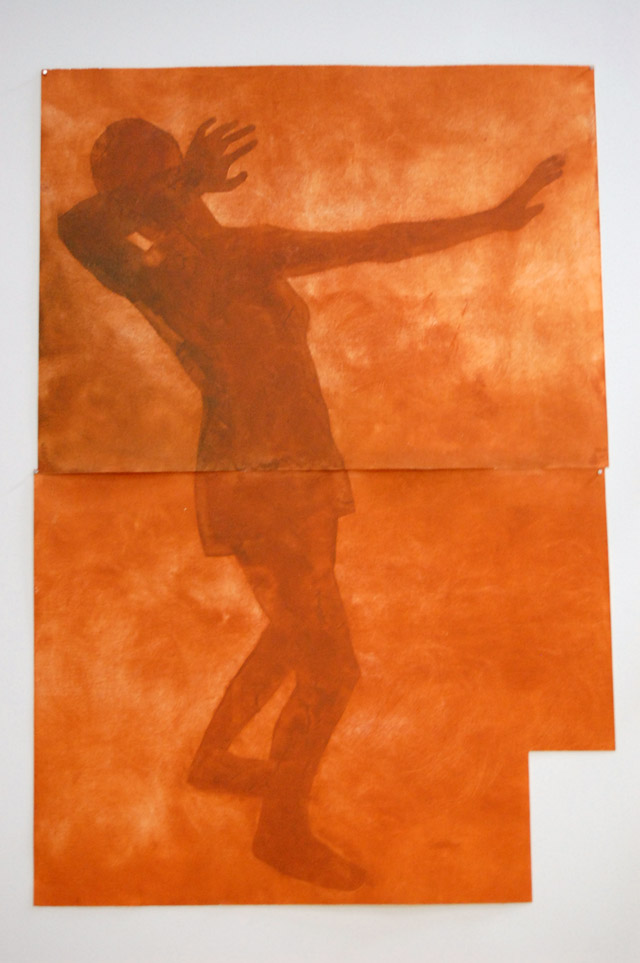 A missing gap in a collograph printed on two large sheets of paper can echo the smaller rectangles and pages of its neighbor.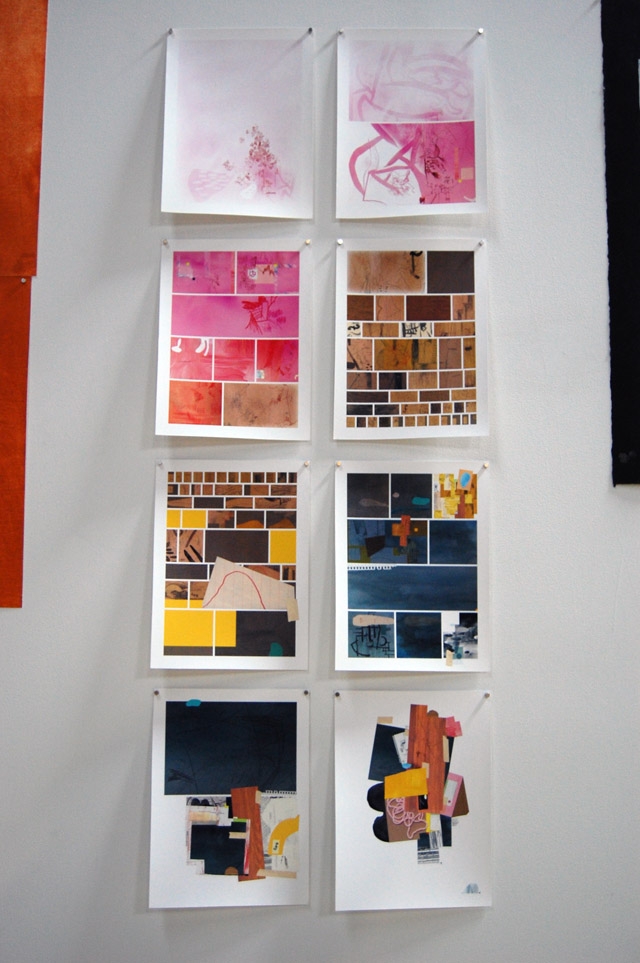 Rhythmic rectangles within rectangles–inkjet prints, screenprints, photos, books, pockets, and pages.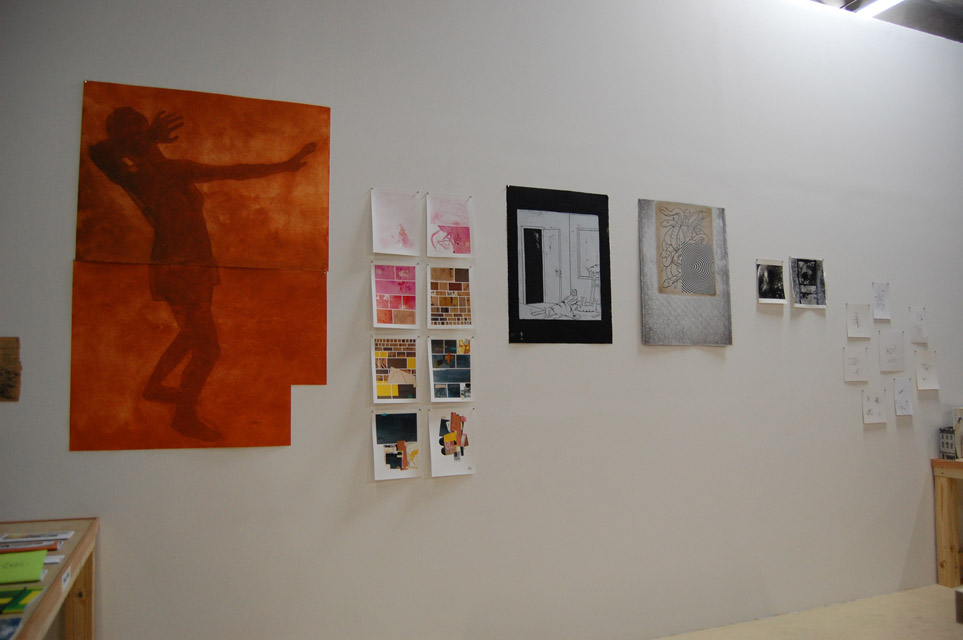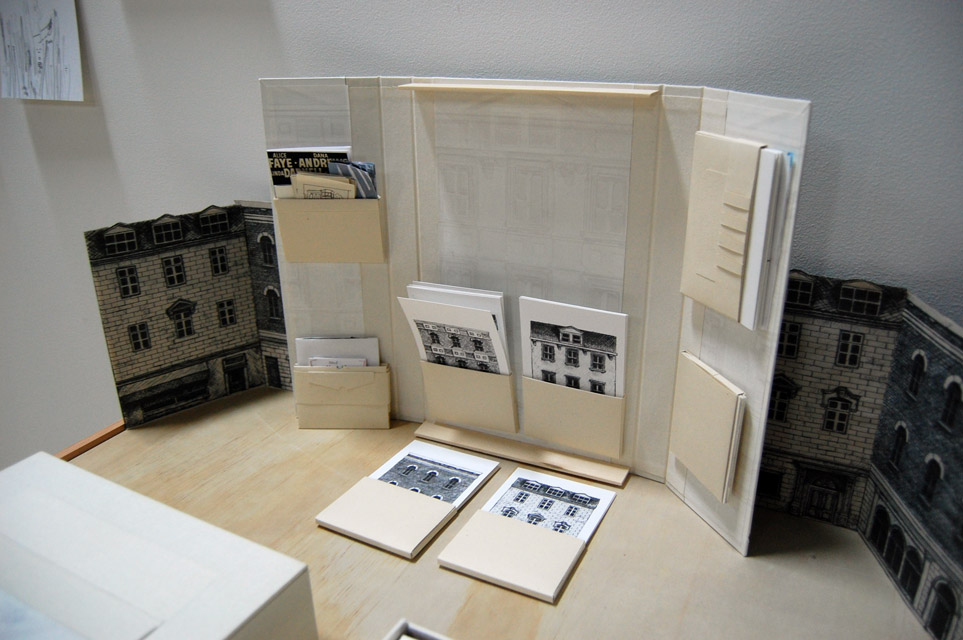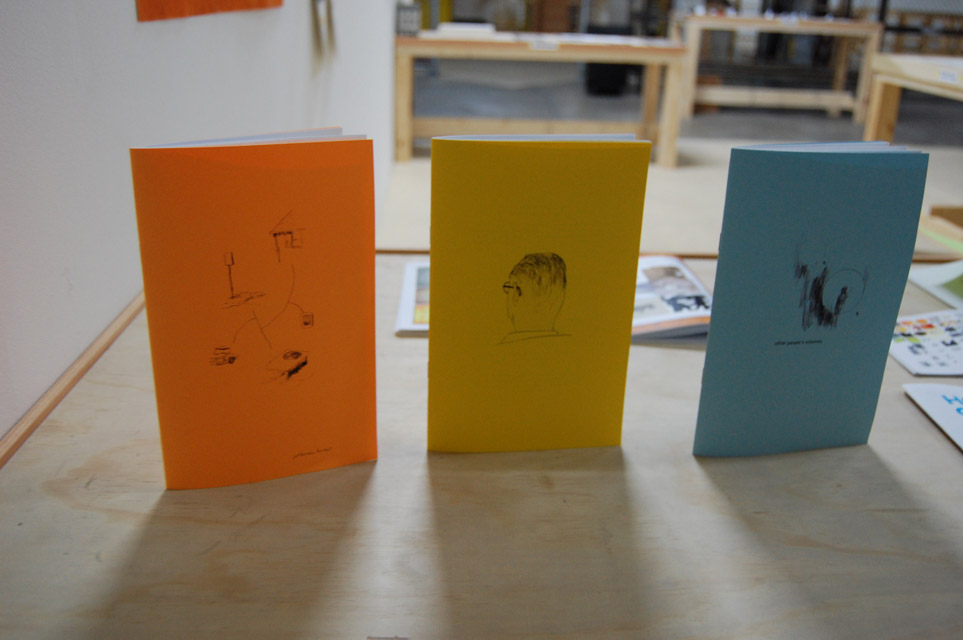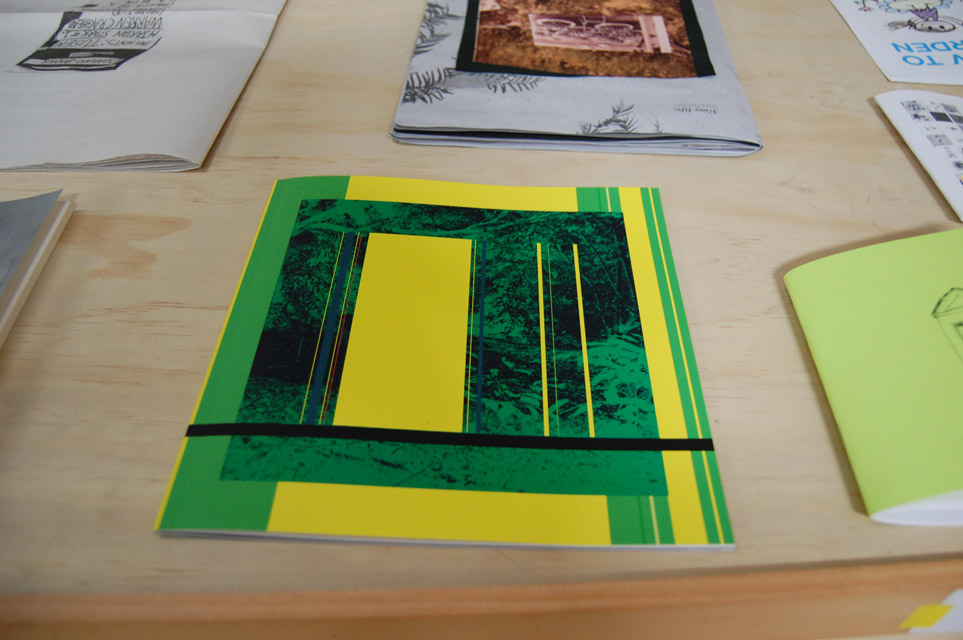 Friday, June 7th, 2013, is the final First Friday Downtown Artwalk of the Spring season, and Turn-Based Press will be open from 6 – 10 PM.  100 NE 11th ST, Downtown Miami, FL.
A video from the May 3rd opening, featuring the folding of some do-it-yourself books can be found here.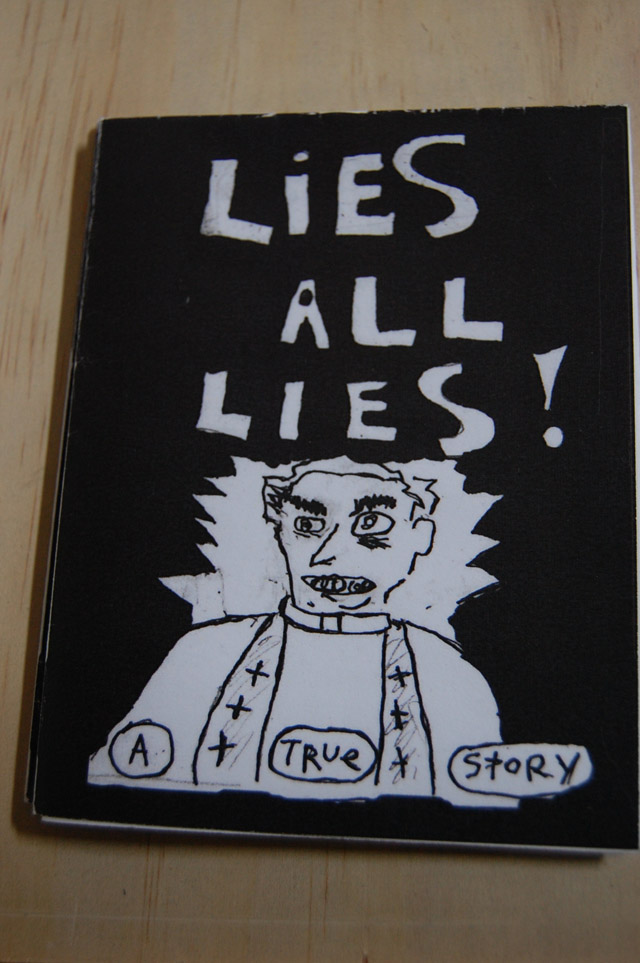 [Edited to add: Hasty Show received coverage at Art is About, and in the Miami Herald.]